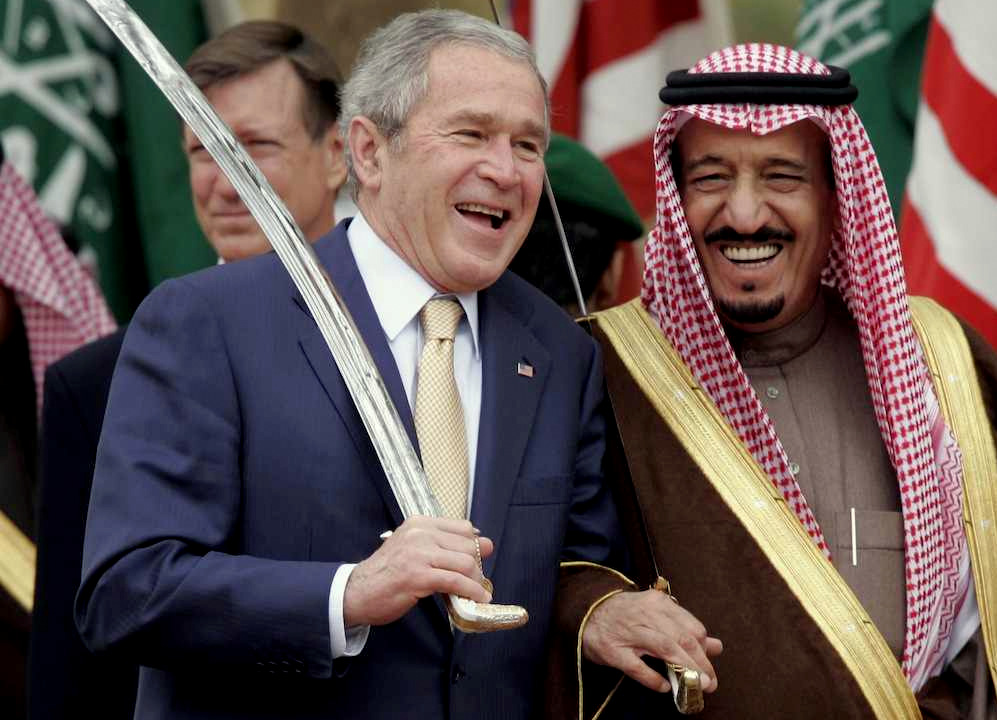 The United States must get to the root of Saudi Arabia's in the Sept. 11, 2001 attacks on the country, Democratic presidential candidate Bernie Sanders said in an interview aired Sunday , adding that the Saudi kingdom is a major supporter of extremism in the world.
"I think there's a lot about Saudi Arabia that we don't fully understand. And I want to get to the root cause of it. The root of what Saudi Arabia has done," Sanders said on NBC News' "Meet the Press" aired Sunday.
The self-proclaimed socialist democrat added that Saudi money is "going all over the world" to fund extremism. "And I think that the full extent of the role that Saudi Arabia plays in supporting extremism in this world is something that we should explore."
With such comments Sanders voiced his supports for a new legislation, called Justice Against Sponsors of Terrorism Act, in U.S. Congress that seeks to allow families of terror victims to sue Saudi Arabia and any other foreign government that had a hand in the attacks.
The bill would also seek to disclose 28 pages which were redacted from a 2004 Congressional report on the attacks that observers and experts say expose the Saudi connection to the attacks.
There is "some evidence – and we will have to ascertain whether it's accurate or not – that money from Saudi Arabia actually funded a 9/11 attack," he added.
Saudi Arabia has already threatened to pull out its US$750 billion in assets from the U.S. if the bill passes and the 28 pages are disclosed.
The White House and President barack Obama expressed his opposition to the bill and said it would hurt the country's economy.
Observers say that Saudi Arabia is also poised to employ its more than US$9 million a year on lobbying to stop the U.S. Congress passing a damning bill.
A group of families who lost loved ones in the 9/11 attacks wrote a letter to President Obama last week, saying there was "no excuse for refusing to reveal the truth, whatever it may be."
This content was originally published by teleSUR