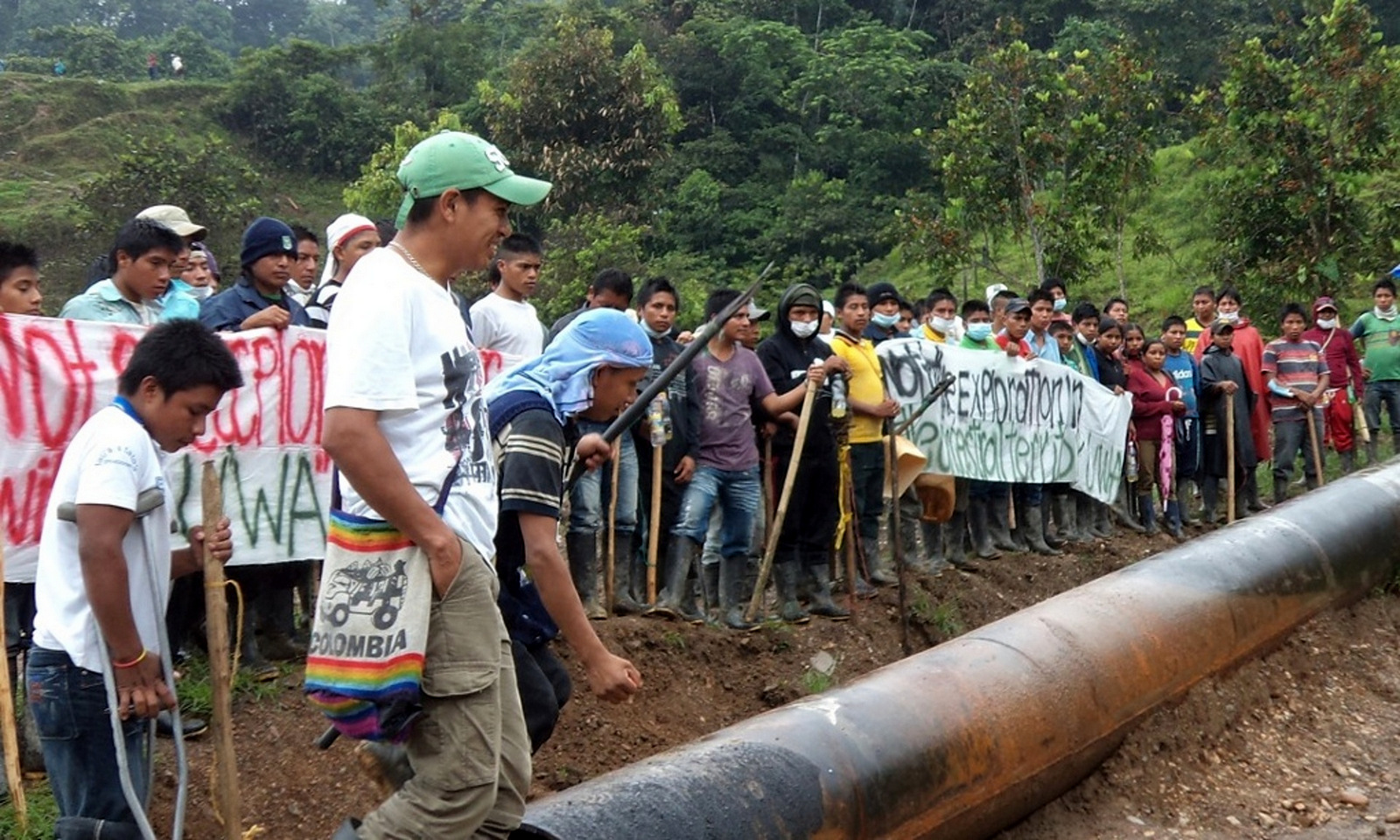 Striking a blow to a decades-long fight for justice, the U.S. Supreme Court on Monday shielded the oil giant Occidental and the security contractor AirScan from charges of human rights violations stemming from their role in the 1998 cluster bombing of a Colombian village that killed 19 civilians.
In refusing to revive the lawsuit, the top court sided with a November 2014 decision (pdf) in the 9th Circuit Court of Appeals which held that the families of victims could not pursue the claims against the two U.S.-based companies under the Alien Tort Statute and Torture Victims Protection Act.
The Tort Statute has been a key tool for levying charges against multinational corporations, as well as military and civilian individuals, for a host of abuses—from police torture in Paraguay to the oil company Unocal's oppression of Burmese villagers.
But a Supreme Court ruling in 2013 made it much harder to use the Tort Statute to sue foreign companies in U.S. courts for human rights abuses. Since then, U.S.-based corporations—including Occidental and AirScan—have successfully invoked the reasoning behind this ruling to dodge culpability for their abuses numerous times.
The Supreme Court declined to revive the case against Occidental and AirScan on Monday despite the severity of the charges. According to the International Labor Rights Fund, which levied the suit in 2003 along with the Center for Human Rights at the Northwestern University School of Law, on behalf of family members:
On December 13, 1998, the Colombian Air Force ("CAF")—an official branch of the Colombian military receiving direct funding from Occidental in return for protecting Occidental's pipeline in Cano Limón—dropped U.S.-made cluster bombs upon Santo Domingo. The CAF, carrying out this raid in U.S-made Blackhawk helicopters, received the coordinates for this bombing directly from Defendant AirScan, Inc., which was working in its capacity as a security contractor and agent of Defendant Occidental. AirScan, through three of its U.S.-born employees who were flying a Skymaster plane at the time—the Skymaster plane having been provided directly by Occidental—provided aerial surveillance for this mission during the bombing, helped the CAF identify the target for bombing and chose the places for Colombian military troop disembarkment during the mission. Accompanying the three Airscan pilots in the Skymaster plane during the bombing raid was a Colombian military officer who at the time served as air force liaison to Occidental. This bombing, moreover, was planned by the CAF and AirScan in Occidental's complex in Cano Limón, Colombia.
Occidental stands accused of numerous other human rights abuses, through its drilling on the ancestral territory of the U'wa people, as well as its role in pressing the Colombian military to violently repress protests.
This work is licensed under a Creative Commons Attribution-Share Alike 3.0 License