ALEXANDRIA, VIRGINIA — After getting her life back less than two years ago following her release from prison in March 2017, alleged WikiLeaks source Chelsea Manning was remanded back into custody this past Friday for refusing to testify before a federal grand jury. A subpoena sent to Manning earlier this year bore the same case number as that of a WikiLeaks grand jury convened over eight years ago in the Eastern District of Virginia, an indication that the U.S. government wants her to testify against WikiLeaks' founder, Julian Assange. If Manning continues to resist questioning, the government can imprison her for up to 18 months.
Manning leaks to WikiLeaks
While stationed in Iraq in early 2010, former Army intelligence analyst Chelsea Manning allegedly leaked more than 750,000 classified documents to WikiLeaks, including a U.S. cable that showed "Iceland was essentially being bullied diplomatically by two larger European powers," the Afghan and Iraq war logs, the Guantanamo Files that exposed U.S. government torture, and a cache of over 250,000 U.S. Embassy diplomatic cables.
She also leaked a 2007 U.S. military video entitled "Collateral Murder," which depicted a U.S. Apache helicopter firing indiscriminately on a group of unarmed civilians including reporters and children in an Iraqi neighborhood. Over a dozen people were killed during the grisly assault, including two Reuters staff members.
The military strike was morally outrageous, irrespective of whether any war crimes had been committed, and, according to Manning, it wasn't until after she realized how disengaged the American public was from both the Iraq and Afghanistan wars that she decided to share what she was seeing with the rest of the world. "Let's not hide missteps. Let's not hide misguided policies. Let's not hide history. Let's not hide who we are and what we are doing," she stated.
Manning is arrested, charged, tortured, and sentenced
A month and a half after WikiLeaks released "Collateral Murder," Manning reached out online to Adrian Lamo, a former hacker who died early last year. According to chat logs, Manning revealed to Lamo that she had accessed a massive trove of classified government documents:
[I] listened and lip-synced to Lady Gaga's 'Telephone' while exfiltratrating [sic] possibly the largest data spillage in american history."
She also remarked that the U.S. military had "weak servers, weak logging, weak physical security, weak counter-intelligence, inattentive signal analysis," all of which had culminated into "a perfect storm." Rather than sell the stolen information to foreign adversaries or wait for them to take advantage of negligent security measures, Manning believed that the documents should be released to the public for the benefit of the public.
In the meantime, Lamo turned over his conversations with Manning to the FBI and she was arrested shortly thereafter. She was charged in the Eastern District of Virginia under the draconian Espionage Act and during her pretrial detainment was kept in solitary confinement for almost year while being forced to strip naked at night. UN Special Rapporteur Juan Mendez conducted an investigation into the U.S. government's treatment of Manning and found that it was "culpable of cruel and inhumane treatment."
Mendez also concluded that Manning's conditions not only violated Article 16 of the UN Convention Against Torture, but were used "in an effort to coerce him [this was written prior to Manning's transition] into 'cooperation' with authorities, allegedly for the purpose of persuading him to implicate others."
Not a single person was held accountable for the torture of Manning and on August 13, 2013, she was sentenced to 35 years in prison for leaking "low level battlefield reports and U.S. diplomatic cables detailing U.S. complicity in the abuse, torture, and killing of civilians in Afghanistan, Iraq, Yemen, and Somalia."
The framing of Julian Assange
After turning over his chat logs with Manning to the FBI, Lamo also gave them to journalist Kevin Poulsen, who then manipulated them in an attempt to frame WikiLeaks. Journalist Glenn Greenwald reported that despite having the logs in their entirety, Poulsen withheld most of them, initially only publishing 25 percent of the documents, leaving Lamo to publicly drive the WikiLeaks-Manning narrative.
For instance, Lamo claimed that Manning told him that she had physically dropped off classified documents to intermediaries in Boston. However, after the chat logs were published in full they showed that Manning never made such a statement. Additionally, Greenwald noted that a 2010 New York Times article that cited Lamo multiple times reported that the U.S. Department of Justice was pursuing Assange for helping Manning steal classified information — an accusation that she herself denied during her trial.
The WikiLeaks grand jury and U.S. sealed indictments
While Manning was facing a court-martial on 22 charges related to leaking U.S. classified documents, the U.S. government quietly began to construct its case against Assange.
A criminal investigation into WikiLeaks was opened in early 2010, and court documents filed in 2015 and 2016 confirmed that a "law enforcement proceeding into WikiLeaks" was still active.
Additionally, as early as September 23, 2010, a grand jury with a case number that matches the subpoena Manning received earlier this year was empaneled in the Eastern District of Virginia.
In 2011, embassy cables revealed that the Australian government was aware of the 2010 grand jury and that it was "unprecedented both in its scale and nature." The government also recognized that it was an "active and vigorous inquiry into whether Julian Assange can be charged under U.S. law, most likely the 1917 Espionage Act," despite its spending the last eight years putting forth the most minimum of efforts to protect the Australian journalist from U.S. extradition.
In 2012, leaked emails from the private intelligence firm Stratfor also exposed a sealed indictment against Assange. Then, last summer, federal prosecutors mistakenly filed documents in the Eastern District of Virginia that confirmed sealed charges against Assange, making it virtually impossible to deny the U.S. government's intent to extradite and imprison him.
Chelsea Manning resists
On January 17, 2017, President Barack Obama commuted Manning's sentence and four months later she was released from maximum-security U.S. Disciplinary Barracks at Fort Leavenworth, Kansas after serving seven years of a 35-year sentence.
Less than two years later, The New York Times reported on February 28, 2019, that Manning had received a subpoena ordering her to appear in front of an Alexandria, Virginia grand jury. Manning "vowed to fight it," risking the chance she could be sent back to prison.
On Tuesday, March 5, 2019, her attorneys argued in court two motions they had filed previously — one asking the court to quash the subpoena, the other to allow reporters in the courtroom. The first was denied and a decision on the latter was deferred.
After court, Manning told the press that "there was an awful lot of government attorneys in there," and a recently organized support committee for Manning, called "Chelsea Resists," responded to the court proceedings with this statement: "By demanding that Chelsea testify and keeping the basic facts of this grand jury under seal, the government today denied the public's right to see this oppressive process in the light of day." As to why she had been subpoenaed, Manning could only speculate.
On Thursday, Manning returned to court and refused to testify during the closed-court proceeding, resulting in a contempt of court hearing the following day. She released a statement the day before:
On Friday, I will return to federal court in Alexandria, Virginia for a closed contempt hearing. A judge will consider the legal grounds for my refusal to answer questions in front of the grand jury. The court may find me in contempt, and order me to jail.

Yesterday, I appeared before a secret grand jury after being given immunity for my testimony. All of the substantive questions pertained to my disclosures of information to the public in 2010 — answers I provided in extensive testimony, during my court-martial in 2013. I responded to each question with the following statement: 'I object to the question and refuse to answer on the grounds that the question is in violation of my First, Fourth, and Sixth Amendment, and other statutory rights.'

In solidarity with many activists facing the odds, I will stand by my principles. I will exhaust every legal remedy available. My legal team continues to challenge the secrecy of these proceedings, and I am prepared to face the consequences of my refusal."
Outside the courthouse on Friday morning, Manning stopped briefly to speak with the media. She stated that "today determines whether or not I get locked up," and a little over an hour later the judge held Manning in contempt of court. She was remanded into custody immediately where she will remain until she decides to testify or the grand jury ends which could take up to 18 months. As Alexander Rubinstein reported on Friday for MintPress News, Manning could also face criminal charges after the conclusion of the grand jury.
Manning's attorney, Moira Meltzer-Cohen, requested that she be confined at home due to medical complications, but Judge Claude Hilton denied the request, stating "U.S. marshals can handle her medical care" — although it's interesting to note that, in a ruling last year, the U.K. courts decided that the U.S. prison system does not, in fact, provide adequate access to mental health treatment nor can it "ensure the survival of vulnerable prisoners."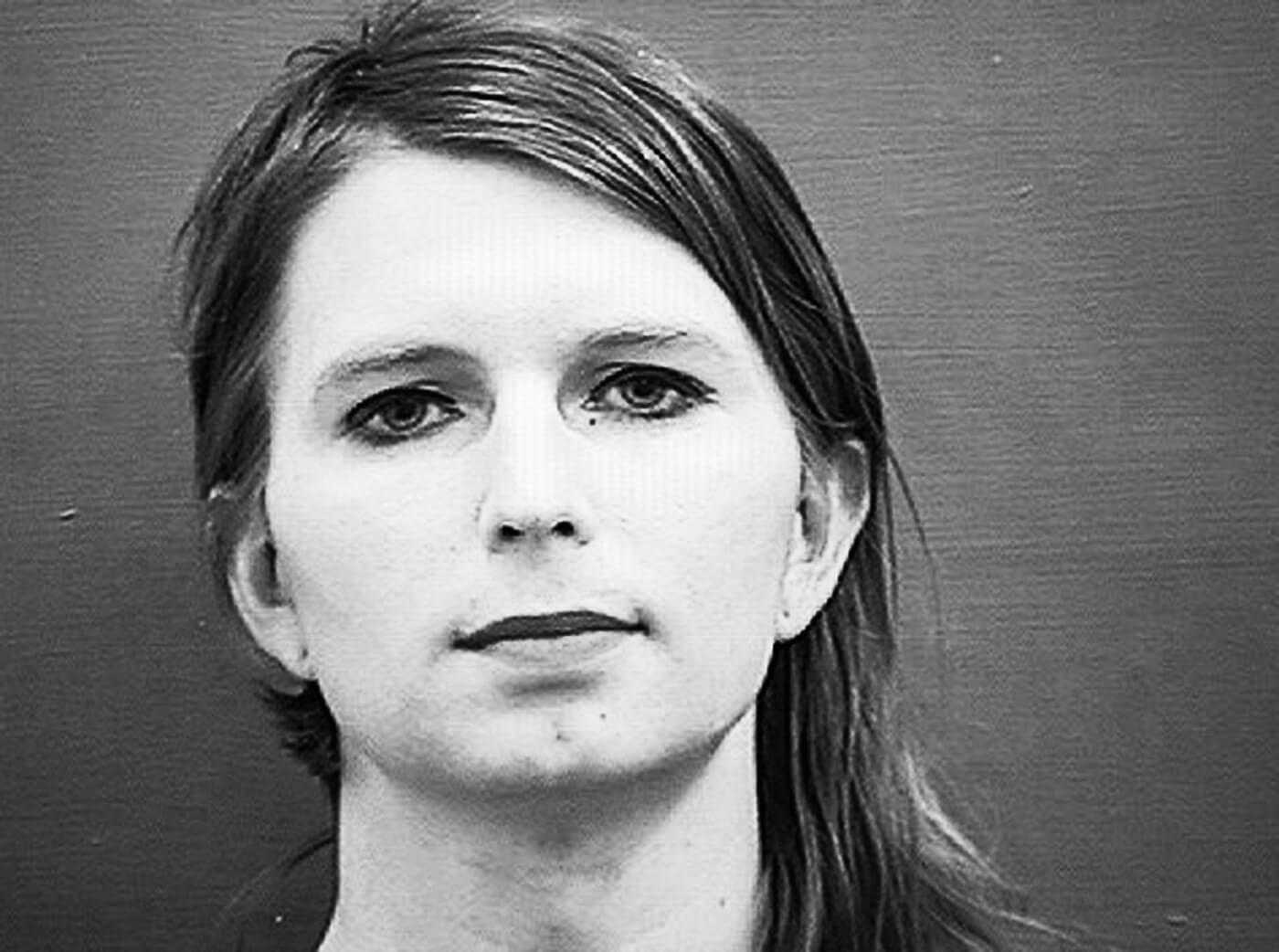 Federal prosecutor Tracy McCormick also assured the court that marshals could meet Manning's medical needs. McCormick is the same prosecutor who in 2011 requested a subpoena for David House — a WikiLeaks volunteer who recently announced that he cooperated with U.S. federal agents last year in exchange for immunity — in relation to the WikiLeaks grand jury.
Assange also tweeted about McCormick approximately a month before his communications were cut:
Meet my prosecutor, Tracey Doherty-McCormick, who took charge of over 120 prosecutors at the Eastern District of Virginia last month. EVDA is where the U.S. holds its 'national security' cases. She has been on the case since the start."
According to a verified donation page set up for Manning's legal fees via actionnetwork.org, grand juries are run by prosecutors behind closed doors and the "whole process is rigged to favor indictment of the individual accused of a crime." Manning's attorney also stated:
The only lawful purpose for such confinement is to coerce them to change their mind and give testimony. So they can't be punished for a refusal to testify, but they may be 'civilly confined' to see if they will agree to change their mind and give testimony."
She went on to say a federal grand jury "can be — and historically has been — used by prosecutors to gather intelligence to which they are not entitled, for example about lawful and constitutionally protected political activity."
Trump administration tries to skirt First Amendment protections
Despite the fact that President Barack Obama's administration prosecuted more leakers and whistleblowers under the Espionage Act than all previous administrations combined, he recognized the fact that pursuing Assange would have a chilling effect on the free press.
The Trump administration, however, appears to have adopted a two-pronged strategy in an effort to extradite Assange while avoiding any thorny First Amendment issues: deny that Assange is both a journalist and a publisher, and possibly charge him with co-conspiracy to commit espionage against the United States.
During a 2017 Senate Judiciary Committee hearing on Russian interference, Senator Ben Sasse (R-NE) asked former FBI Director James Comey whether American journalists were breaking the law by "courting and soliciting information" from those who work in the intelligence community. Sasse went on to press the subject after Comey responded that it wouldn't be considered a criminal offense.
Sasse: "It is not the burden of an American journalist to discern whether or not the member of the I.C. [intelligence community] is leaking information that might be classified, the journalist can legitimately seek information? And it's not their job to police it. The member of [the] U.S. I.C. that leaks classified information has broken a law?"
Comey: "Right. The — the clear legal obligation rests on those people who are in the government in possession of — of intelligence, you know, classified information. It's not the journalist's burden."
Comey went on to call WikiLeaks "intelligence porn," after speaking about how "all of us care deeply about the First Amendment and the ability of a free press."
However, statements from Comey such as this — or then-CIA Director Mike Pompeo's 2017 remarks at a Center for Strategic and International Studies event that
WikiLeaks had "directed Chelsea Manning in her theft of specific secret information" and that they are "a non-state hostile intelligence service" — exemplify the fact that the U.S. government doesn't care about press freedoms, U.S. leaders and political figures do not recognize Assange as a journalist or publisher, or both.
Additionally, President Donald Trump's 2010 statement that the WikiLeaks' staff should be executed and Hillary Clinton's suggestion to drone Assange, are reflective of a deeply disturbing trend to terrorize the press.
If the United States refuses to recognize WikiLeaks as a publishing organization or Assange as a legitimate journalist, publisher, and editor — much the same as Assange's home country, Australia, has consistently failed to do, despite the fact that a British High Court recognized him as such, as did a London tribunal last year — any feelings that the U.S. government might have about press freedoms are a moot point.
Additionally, during Manning's court-martial, military prosecutors alleged that she was an employee of WikiLeaks, "took cues directly from Assange in Internet chats," and asked him for "advice on cracking a password to surf a classified military network anonymously." However, both Manning and her attorneys denied the allegations and expert witness Mark Johnson testified that the chats alleged to be between Assange and Manning did not contain any solicitation or "prodding" for files.
What's also interesting to note is that Manning told the court that she contacted both the New York Times and the Washington Post before submitting the stolen documents to WikiLeaks.
What this comes down to is Chelsea Manning being pressured by perverse judicial proceedings to testify against Assange. The U.S. government has also painted Assange as a non-state foreign intelligence agent — essentially a terrorist — who wittingly helped Manning steal classified documents, rather than a legitimate journalist who deserves the same press protections as every other journalist and media outlet like the New York Times that publish classified information.
The government's anticipated charges against Assange and its characterization of the Australian publisher who has been imprisoned in the heart of London since 2012, point to just how the Trump administration is skirting First Amendment violations.
In the meantime, Meltzer-Cohen told the press that the main concern is Chelsea Manning's health while she's imprisoned and that her legal team would likely appeal the court's order. As for Manning, she released a statement on March 8, 2019, reiterating that she would not comply with any grand jury or participate in any secret process she morally objected to, "particularly one that has been used to entrap and persecute activists for protected speech." And if anyone is courageous enough to stand by her morals, it's Chelsea Manning,  who explained to her lawyer as she was taken into custody, "This ain't my first rodeo."
Top Photo | In this April 18, 2018 photo, Chelsea Manning addresses participants at an anti-fracking rally in Baltimore.Patrick Semansky | AP
Jjimmysllama is an independent researcher and writer who provides balanced, critical analysis with a focus on the Boston bombings, Magnitsky Act, and WikiLeaks.  She is currently trying to stay warm in the Midwest.  You can read more of her work at jimmysllama.com and find her on Twitter at @jimmysllama.