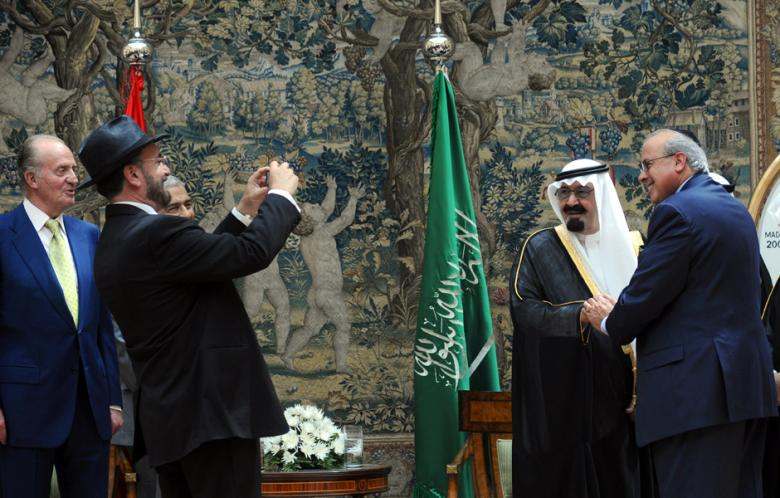 JERUSALEM — According to its supporters, Israel is the "only democracy" in the Middle East, and is often described as a Jewish nation surrounded by Arab enemies.
Although this status is debatable, given its mistreatment and disenfranchisement of both occupied Palestinian and Israeli minority populations, it's also worth noting that the country couldn't accomplish its militaristic aims in the region without help from two unlikely, and brutal allies.
Egypt and Saudi Arabia began an uneasy, but steadily deepening alliance with Israel after the close of conflict of the Six-Day War in 1967. That alliance has only grown stronger in recent years, thanks in large part to America's military aid to all three nations as the U.S. seeks to increase its control over the region.
According to a 2013 report from the Egyptian daily Al Akhbar English, Saudi Arabia grew dramatically closer to Israel in the aftermath of the 9/11 terrorist attacks as the kingdom sought to regain approval from the U.S. government, despite the widespread belief that rich Saudi families funded the attacks. A mutual distaste for the widespread uprisings of the Arab Spring also helped to deepen these ties.
In June, Yaroslav Trofimov, a senior correspondent for The Wall Street Journal, explained that the two countries are also united in their mutual opposition to Iran. Israeli Prime Minister Benjamin Netanyahu has been an outspoken supporter of war with Iran, and Saudi Arabia supports Israel's opposition to Iran's nuclear program, despite the lack of a credible threat and the widespread knowledge that Israel has dozens of nuclear weapons of its own. In turn, Israel has supported Saudi Arabia's brutal, ongoing bombing campaign in Yemen.
Meanwhile, the 2013 military coup in Egypt strengthened the country's ties with Israel, with the new dictatorship eager to support "Operation Protective Edge," Israel's devastating assault on Gaza in the summer of 2014. Egypt's deposed ruling party, the Muslim Brotherhood, had been supportive of Palestine and Hamas, according to The Wall Street Journal in 2014, leading to mutual military and political support for each nation's efforts to suppress these groups.
The two nations are now so close they sometimes even turn against the White House.
"The U.S. encouraged Israel and Egypt to forge a close security partnership. What Washington never anticipated was that the two countries would come to trust each other more than the Americans," noted Adam Entous and Nicholas Casey in the Journal.
Despite claiming to be a bastion of human rights and democracy, Israel's policies and actions more closely resemble that of the despotic Saudi and Egyptian regimes. Last year's assault on Gaza killed over 2,200 civilians, while Saudi Arabia's current bombing campaign in Yemen is racking up a similar death toll in innocent lives. And Egypt and Israel are both known for targeting journalists, as well as arresting their political enemies or even causing them to disappear.