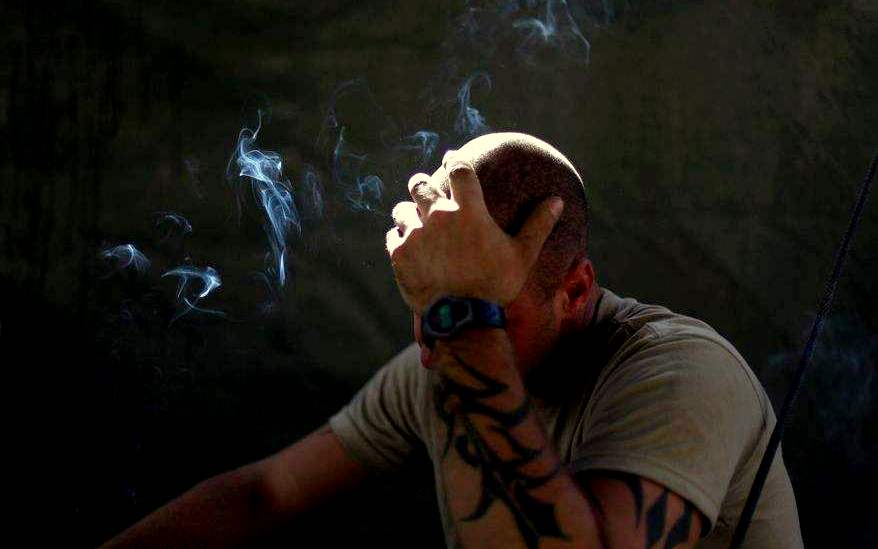 Under a policy that expired January 31, 2016, Veterans Affairs (VA) doctors were not allowed to discuss medical marijuana treatments to their patients. Twenty-one lawmakers are urging VA doctors to allow medical marijuana to be not only discussed, but sometimes recommended in states where it is legal.
Nineteen Democrats and two Republicans, including Rep. Joe Heck of Nevada, a physician and Army Reserve brigadier general who chairs the House Armed Services personnel panel, want a new policy that "removes barriers that would interfere with the doctor-patient relationship" in states where medical marijuana is legal.
The policy, according to lawmakers, "disincentivizes doctors and patients from being honest with each other."
Since the policy expires at the end of the month, the lawmakers want to make sure that "veterans' access to care is not compromised and that doctors and patients are allowed to have honest discussions about treatment options."
Twenty-three states and the District of Columbia have legalized medical marijuana, and 17 states have laws regulating oils derived from marijuana plants. Unfortunately, marijuana possession and use continues to be a crime under federal law.
Last year, the Senate Appropriations Committee approved an amendment to the Veterans Affairs spending bill that would have required VA to change its policy on physicians discussing medical marijuana with patients. House lawmakers had introduced similar legislation, but the provision was stripped from the final version of the comprehensive spending bill.
The US VA's position has been that its physicians must use "evidence-based" practices to treat veterans with mental or physical conditions including post-traumatic stress disorders, and depression which accompany so many military careers.
"Marijuana use for medical conditions is an issue of growing concern. Some Veterans use marijuana to relieve symptoms of PTSD and several states specifically approve the use of medical marijuana for PTSD. However, controlled studies have not been conducted to evaluate the safety or effectiveness of medical marijuana for PTSD. Thus, there is no evidence at this time that marijuana is an effective treatment for PTSD. In fact, research suggests that marijuana can be harmful to individuals with PTSD."
Despite this, many veterans are already using marijuana to treat PTSD with great success. Studies conducted both in America and abroad have found strong evidence to support the use of marijuana-derived substances such as THC and CBD to have a positive effect on PTSD symptoms.
Last January, the state of Colorado gave a $2 million grant to the Multidisciplinary Association for Psychedelic Studies to conduct research on using marijuana to treat post-traumatic stress.
Dr. Sue Sisley, who is spearheading that research, is expected to start her work this year.
In July, Colorado health officials voted against adding PTSD to the state's list of eligible ailments for medical marijuana. Voting members of the Board of Health said there was not enough research to support its use as an effective treatment, but there is ample evidence that marijuana treats multiple mental health conditions at low doses.
Additional lawmakers who signed Wednesday's letter to the VA were: Booker, and Sens. Barbara Boxer, D-Calif.; Patty Murray, D-Wash.; Brian Schatz, D-Hawaii; Tammy Baldwin, D-Wis.; Michael Bennet, D-Colo.; Ron Wyden, D-Ore.; and Elizabeth Warren, D-Mass.; and Reps. Sam Farr, D-Calif.; Jared Polis, D-Colo.; Chellie Pingree, D-Maine; Steve Cohen, D-Tenn.; Justin Amash, R-Mich.; and Mark Pocan, D-Wis.
This content was originally published by the Natural Society